Some of the SWC team reveal their favourite Scottish writing.  Why not get involved and let us know your favourite in the comments, or tweet us @ScottishWriters – we'd love to hear from you!
Scott Morrison, PR & Media Officer
When I read Alasdair Gray's work, dull habit is dispelled, and suddenly reality is raw and wonderful and impossible and real. I see wholly familiar things, but discern in them something entirely unfamiliar – be it a physical location, a historical event, or even a personal emotion, quotidian things are transformed, or perhaps just lit in a different way that allows them to appear more strange and marvellous than usual.
What I admire most about his work is the consistent courage of the imagination that animates it: his happiness to mix fairytale and fact to reveal reality lying somewhere in between the two. I love his playfulness, his experimentation, and the fact that he is committed to working with both words and pictures, feeling no need to choose between them, and creating all the more vividly for it.
Eliza Gearty, Audience Development Officer
The Acid House – Irvine Welsh
Irvine Welsh is best known for his novel Trainspotting, but his talents for capturing the details of dialect and the humour in conversational speech find their perfect expression in the form of the short story. Welsh is pitch-perfect in his ability to imitate the speech patterns and rhythms of various personalities, and reading his 1994 collection The Acid House is like meeting up and chatting with a cast of outrageous characters in the world's weirdest and most family-unfriendly soap. There's plenty more here than just playful dialogue, though – The Acid House sees Welsh at his most surreal and experimental; in one story, a young raver in a field is hit by lightening and transported into the body of a baby, where he gazes up into the eyes of cooing parents and, to their surprise, exclaims that he's tripping. Its silly and hilarious and clever and peculiar. Welsh at his best.
Maxine Blane, Programme Administration Officer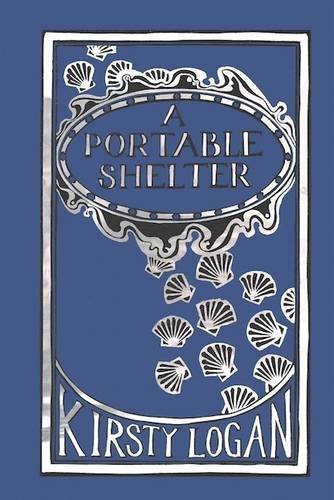 I've always loved fairy tales, especially the old Scottish stories about changelings, selkies and all manner of magic folk.  Kirsty Logan is doing amazing things with short stories that hark back to these kinds of tales, and her new collection A Portable Shelter is fantastic.  'Cutting Teeth', the first story is a wonderfully twisted werewolf story that I simply adore.
I'm a huge fan of modernist poet
ry, people like Hugh MacDiarmid, but Carol Ann Duffy is an incredible contemporary poet.  Her work can be so subtle that it changes how you think without you even realising, or it can be completely brutal, she's so changeable.  Rapture is my favourite collection, although it doesn't contain my favourite poem. Louise Welsh would have to be up there as well, I read Tamburlaine Must Die on holiday and thought it was absolutely stunning.
Rachel Walker, Membership Engagement Officer
A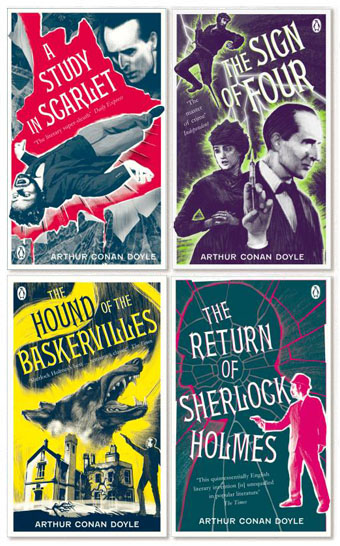 rthur Conan Doyle's Sherlock Holmes has to be one of the most famous, and eccentric, characters in literary history.  I've always enjoyed reading detective stories and Conan Doyle's are undoubtedly the best: always entertaining and full of complex mysteries, Sherlock Holmes usually solves them with the most precise (and confusing) methods possible.  Murder, trickery, forgery and the strangest types of fraud are all there in his case-book, faithfully narrated by Watson, and I love the way each discovery slots together perfectly, transforming impossible cases into simple puzzles just waiting to be solved.  I haven't made my way through all the books yet (I'm nearly there!), but the stories are my favourite: with their succinct prose and lack of grandiose plan, they work seamlessly together, each story brimming with imagination and curiosity.
blog collated by maxine blane